There are quite a few website builders available for various purposes. There are those that are designed for a specific niche such as Shopify's e-commerce website builder, those used for travel and vacation rentals, and there are others that are there for general all-around website design – the latter being multi-purpose websites if you will.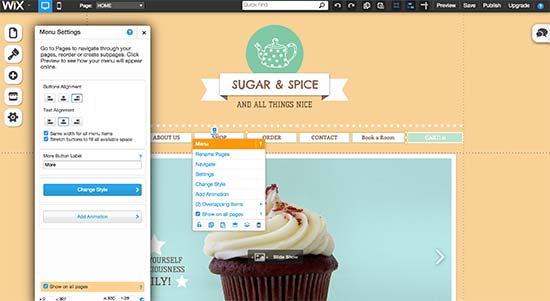 WIX is one of the best multi-purpose website builders out there. I have seen people use Wix for hotel websites, other people have opted to use WIX as a health or lifestyle blog spot, and by far the most common use for WIX is those using the website builder for their business website.
Today web developers are an essential part of our business whether you hire a full-time or part-time designer and coder or if you hire a web development company to outsource your web project work. Either way, most businesses need an expert website engineer to be able to at least perform some tasks on the website that requires special skill and knowledge.
WIX eliminates some of the expenses that would be forked out to pay for web design, and in some respects for some of the coding costs needed to add business critical function to your website. Although at this point it should be noted that WIX is not recommended for large company websites. It is more of a convenient website builder for small businesses looking to save themselves unnecessary expenses on web development.
It comes with easy website design templates and features that help you build an attractive website with very little web design experience needed whatsoever. You can add boxes for text and add images to image boxes with the ability to resize them in order to make the best use of the space available on your web page. It really is as simple as that.
If you are looking for a website builder, then check out the Wix website builder review here. Reviews are the best place to start because you will get an idea of what other people are saying about how the WIX website builder is performing for them. You may also have a list of question that you want answering before committing to a website builder.
Is hosting included?

How much are the monthly fees?

Can use my own domain name?

Is this system time consuming to learn?

Is there any example of existing WIX sites?

What is their customer support like?

Are there learning resources out there like videos?
Your shortlist of questions are nearly always answered when looking at customer reviews rather than reading the WIX website's marketing pages. Of course, every company wants to make their product look attractive, so the WIX outlook on their website builder is, of course, going to be very positive. Hence, you will need to look deeper to do some of your own research.
For more information about WIX, you can review Wix website creator here before you decide whether this is the website builder for own personal circumstances.